LITTER NEWS!!!!

~
about us
~
boys
~
girls
~
hopefuls
~
litternews
~
brags
~
retired
~
rainbowbridge
~
available
~
~our gardens~

Due the second week of May 2023
"Flex" Am/Can Ch Cassbar Reflections AOM is expecting babies sired by Am Ch Suncrest Reverance "Gus"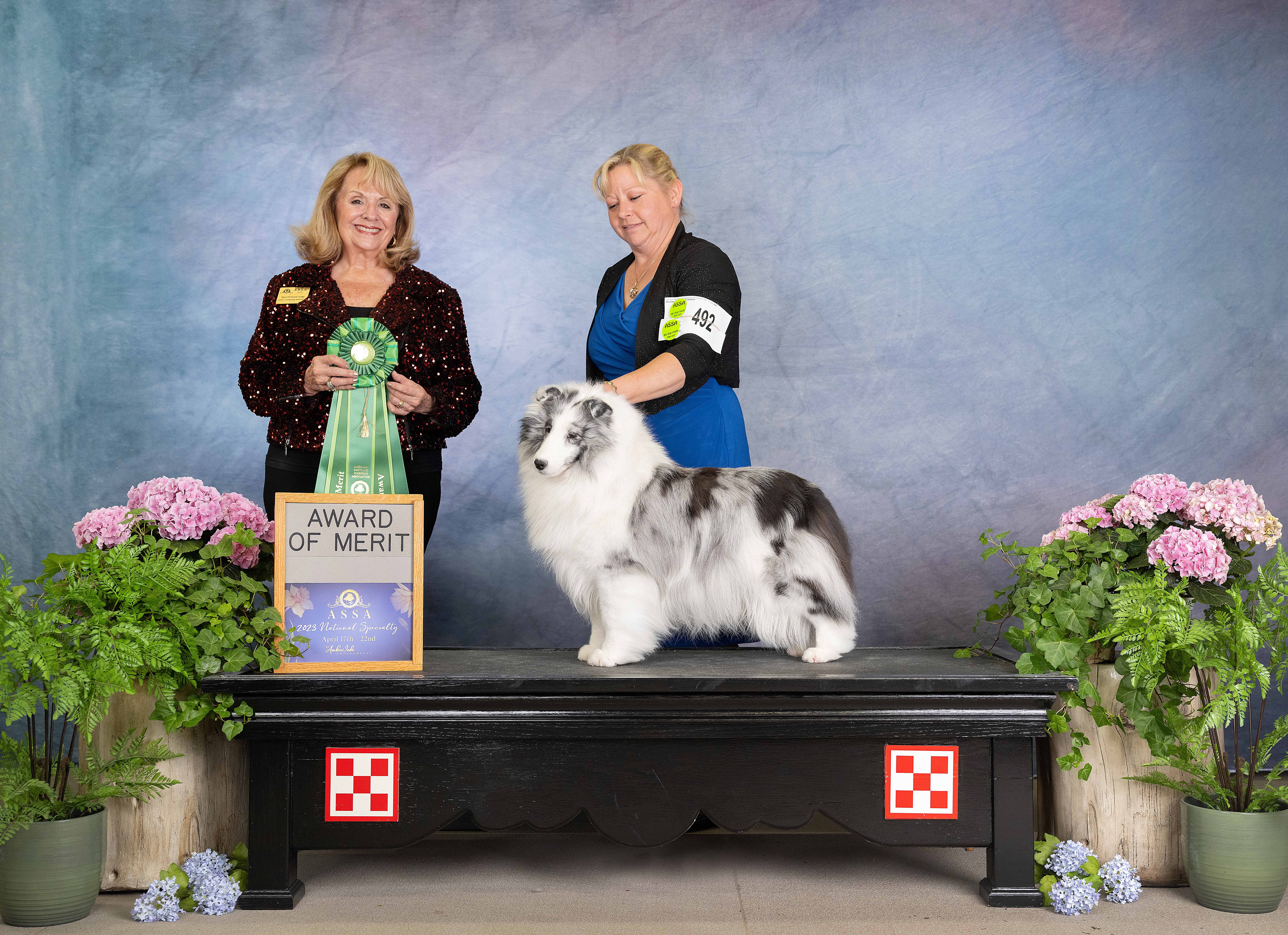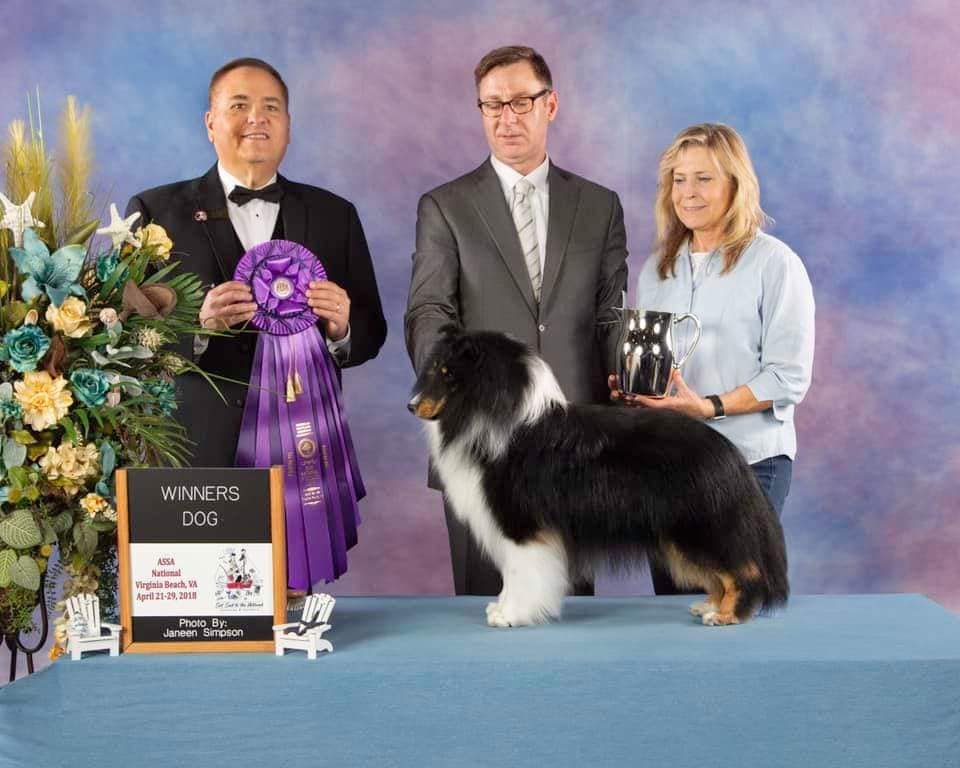 She is due the 3rd week of May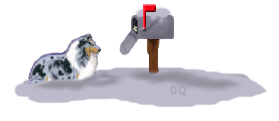 Please do check out our dogs on the OFA Web page, to look at Health testing in our dogs.
OFA records our Hip Ratings, Eye clearances, Vwd (bleeding disease in shelties) Thyroid, DMS, DM and MDR1 for testing we can do in our breed.
We are proud of our testing and clearances in our dogs
OUR YOUTUBE CHANNEL FOR VIDEOS OF OUR DOGS/PUPPIES


ALL OUR PET PUPPIES ARE SOLD ONLY TO APPROVED HOMES. WE OFFER A HEALTH GUARANTEE, AND STRIVE FOR SHELTIES THAT WILL HAVE LONG LIVES AS FAMILY MEMBERS. ALL PUPS GET THEIR FIRST SHOTS, MICRO CHIPPED, DEWORMED AND STARTED ON POTTY TRAINING AND CRATE TRAINING BEFORE LEAVING.
WE LIKE TO TEMPERAMENT TEST PUPPIES TO SUIT EACH FAMILIES SPECIFIC NEEDS. PUPPIES ARE ALSO WELL SOCIALIZED TO MAKE SURE THE PUPPY HAS A GREAT START IN HIS/HER TRAINING
SOME TIPS ON PURCHASING YOUR NEXT 4 LEGGED MEMBER OF THE FAMILY
Meeting parents is crucial, sometimes you cannot meet the father as he may be across the world. You can meet the mother and/or relatives. Making sure they are good temperaments and representatives of the breed. Are the dogs/puppies comfortable in the house? Do they spend time in the home? Are they strictly kenneled or left out in a yard and don't have bonds with people/family members? No breeder can breed for good temperament, if they don't know what their dogs temperaments are like.
Puppies should be raised in the midst of the household, not tucked away, getting accustomed to all the noises in a house, kitchen, vacuum, dishwasher, ect.
We have our puppies on different surfaces, wood, rubber, grading, concrete, linoleum, carpet & on fun surfaces like teeters, work out balls, plastic boxes to teach body awareness & balance to young babies.
Video of young babies learning to balance
We take our puppies to other homes, car rides, to work for visits, expose them to car noises, city noises.
Puppies are busy, they need individual care on a daily basis, we strive to have families leave with well adjusted babies, that are outgoing and great ambassadors in their community. Always happy to meet new people and new things as they grow.
We highly recommend basic puppy classes with new puppies. A simple set of puppy training classes is worth the lifetime of the dog. Puppy socialization is done by ourselves before they leave, but you must keep that work up, taking puppies to dog parks, meeting many dogs & people, and class helps with a balanced well adjusted puppy.
Anyone can say they will guarantee for hereditary problems, but do the research and find out if the parents have had hips done by OFA (orthopedic foundation for animals), eyes CERF, Thyroid tested for hereditary auto immune thyroid disease, & Vwd which is a bleeding disorder in our breed that can cause serious internal bruising and bleeding
Look for good responsible breeders who test their breeding stock, stand up to their puppies for the rest of their lives, and wont leave you hanging with sick or ill tempered animals
Thank you for visiting!


CLICK HERE FOR THE FUN PAGE!!!
"BREEDING FOR HEALTHY, HAPPY, SOUND SHELTIES IN BODY & MIND"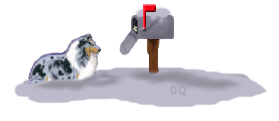 MICHELLE & DALE ROGOWSKI
CASSBAR SHELTIES
HEADINGLY,MB CANADA